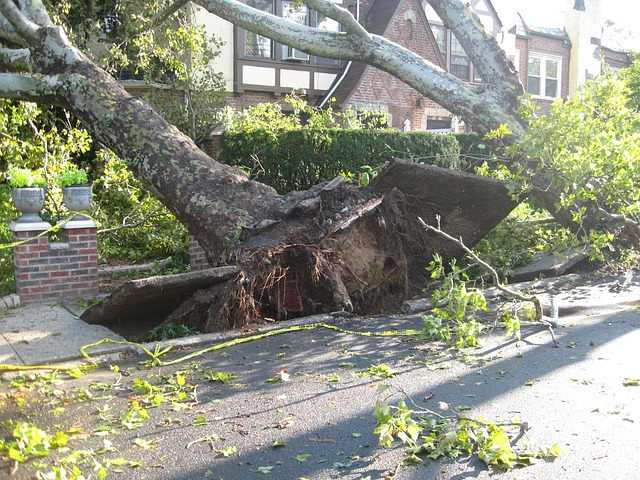 Residents of Bristol, Connecticut, encounter storms every year, and these storms have gotten worse over time. Residential and commercial structures in this area have suffered significant storm damage, which is a problem for many property owners. Many locals are aware of these storms, but few are aware of how to get ready for one to avoid property damage. Repairing the damage from the hurricane season frequently costs homeowners and the federal emergency management agency thousands of dollars. You are urged to take precautions to safeguard yourself and your property from storm damage because storms are unavoidable. This article will go over 5 useful suggestions on how to prevent storm damage.
The Types of Storms That Affect Residents of Bristol, CT
With a risk rating of 80 for storms and 35 for heat, Connecticut is one of the hottest and stormiest states. It is in the top 10 states for heat and storm risk, with an average of 21 inches of precipitation approximately ten times a year and temperatures reaching 90 degrees Fahrenheit. Bristol, in Connecticut, is most susceptible to heat waves and storms. The following are the most typical storms in Bristol, Connecticut:
Hurricanes
The effects of hurricanes Ida, Henri, Fred, Irene, and Elsa were felt in Connecticut. Despite being in a low-risk area for hurricanes, Bristol has seen 26 hurricanes since 1936. 2011 marked the most recent occurrence.
Tornadoes
Connecticut is tornado alley, with Hartford, Litchfield, New Haven, Middlesex, Tolland, Berkshire, Hampden, Putman, and Fairfield counties being the most affected. This does not imply that Bristol is secure. Tornadoes occur on occasion, so you must have a storm safety plan in place.
Heavy Snowfall
Bristol receives between 1.0 and 11.4 inches of snow from October to April. Snowfall peaks in January at 11.4 inches.
Strong Winds
The windiest months are November through April when average speeds reach 5.2 miles per hour.
Heavy rainfall
Bristol receives rain throughout the year. January has the least amount of rain, with 1.7 inches, while October has the most, with 3.8 inches.
Other weather events that have caused storm damage in Bristol include:
Heat storms
Flooding
Thunderstorm winds
Flash floods
Severe thunderstorms
Floods
Hail storm
Winter storm
Heat storms
How to save your property from storm damage
The storm season brings massive property damage, including;
Damaged lawn furniture
Basement flooding
Loose fence posts from wind damage
Loose siding
Roof damage
Falling trees
Fallen electric lines
Death
Following a storm, you must begin cleaning up to remove all damaged items and yard debris. Professional cleanup can cost an arm and a leg, depending on the severity of the storm, and can take several days or weeks. It's a good idea to have current flood insurance in addition to your homeowner's insurance, as well as a fully stocked storm prep kit. The following are five tips to help you stay safe and avoid property damage during a severe storm in Bristol:
1. Keep Your Gutters Clean 
Flash floods occur when your drainage system is not functioning properly. Tree issues, such as limbs and debris on the roof, gutters, downspouts, or a sump pump blockage, can cause basement flooding in your home and cause costly water damage. Before the spring rains begin, install a backup sump pump, clean your home's roof and gutters, and ensure proper basement sealing to allow clear downspouts flow and free-flowing rainwater away from the house or neighbors' homes to prevent flood damage.
2. Replace missing or damaged shingles
During a storm, damaged or missing shingles will likely allow water into the house, exposing your property to water damage. Replacing damaged or missing shingles can help your roof stay strong and weatherproof. Other methods for preventing storm damage to the roof include replacing worn-out roofing materials, repairing loose nails, and applying protective material to the roof.
3. Regularly trim trees around the house
As a homeowner, you should inspect the trees around your house on a regular basis and trim any overgrown branches. Trees are dangerous because storms and strong winds can knock them down, and those near the house end up on the roof. Furthermore, storms and high winds cause tree branches to break free and foul your gutters, as well as damage your window sidings and other nearby items. To reduce storm damage, you should consider cutting off loose tree branches.
4. Install storm shutters
During a storm, your glass windows can quickly become missiles. The debris, hail, and wind could shatter the windows, turning them into deadly weapons for whoever they come across on the way. The wind inside continues to damage your personal belongings due to damaged windows and glass doors. Storm damage can be avoided by installing impact-resistant shutters or shatter-resistant glass.
5. Flood-proof your house
Heavy rains lead to flooding, which damages homes and belongings. Basement flooding is one of the leading causes of water damage in homes. You can prevent basement flooding by clearing your drainage system and blocking the basement doors with flower pots or other heavy materials, especially during storms. However, talk to your insurance company to give you flood insurance that can help restore your property in case of storm damage.
Looking for storm damage tree removal services in Bristol? Call us for a 24/7 response.
GM 2 tree services, LLC is a family-run tree removal business that serves Bristol and the surrounding areas. Trees are necessary for your home, but they can become a hazard during a storm, destroying your roof, smashing your windows, clogging your drainage, and falling on power lines or your car garage. We provide tree trimming and removal, stump removal, land clearing, and emergency storm response services around the clock. Our Bristol storm response team is always ready to assist you. For a free estimate, call (203) 527-627 or (860) 940-5783 for emergency service.